Camping with a mini-farm

Come and discover the mini-farm of the Lac aux Oiseaux campsite!
Of course, everyone knows what a farm is. It is a vast property where animals are raised for milk, for example Lacaune ewes for Roquefort cheese or the meat of the calves of the Ségala and the Aubrac cow. There are farm machinery and farm buildings for hay and animals. Aveyron is a department essentially agricultural, oriented towards cattle or sheep breeding and meat and milk production.
In the vicinity of the camping in Martiel, there are some of them that you can visit. For example, the Cazalous farm is specialized in duck breeding, you can find its products in the campsite restaurant. And at the small market that we organize once a week, you will see farmers and producers with their pâtés and vegetables.
With us, the authentic is a reality. Although our land is only dedicated to camping and the meadows are used for the installation of leisure accommodation, tents or mobile homes for holidaymakers, we also wanted it to have a country atmosphere.
So being in the heart of the Aveyron countryside, we have chosen to install a mini-farm so that our campers can also enjoy this return to their roots. You will find souvenirs of childhood, vacations in the countryside, in the family. Or you will discover farm animals up close, if you have always lived in the city. And what's more, your children will love it! Watch the goats climbing, marvel at the chicks and at the evening stroll, go and say one last cuckoo to them!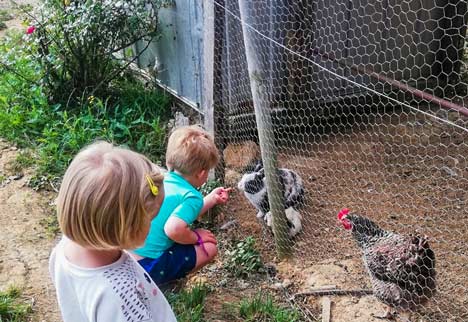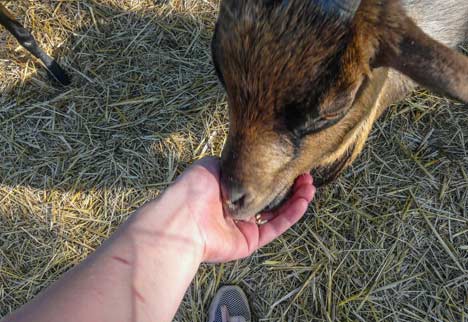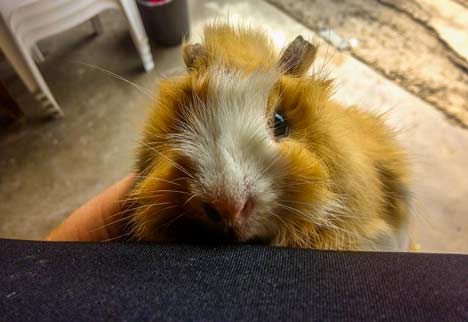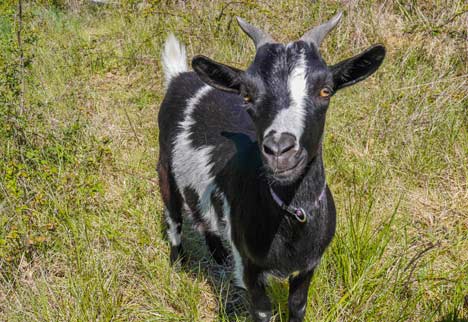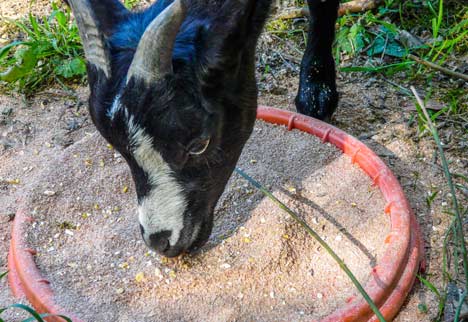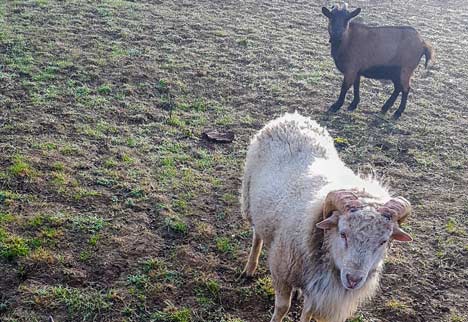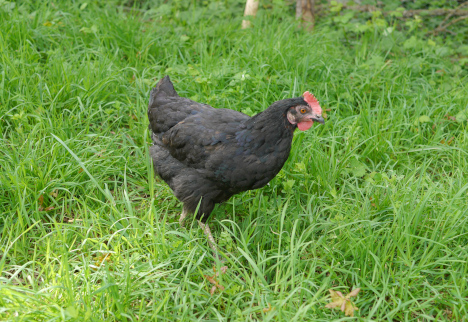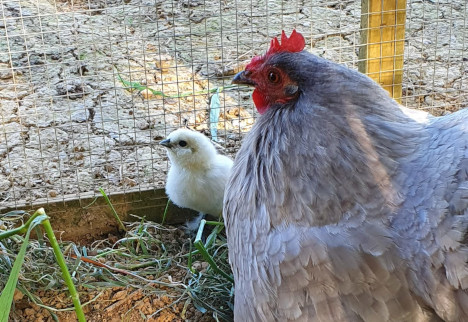 Discover farm animals
At the edge of the campsite, there are the animal parks, spacious because we are attentive to animal welfare!
Adeline is passionate about horses and has installed her two mares, Illiade and Pépite in a vast corral; she moves them regularly so that they graze fresh grass. A black donkey is keeping them company. You can even hear her sometimes if she has some complaint to make!
Two ponies also live in the campsite, Grenadine and Galipette. They are very useful for mowing, in winter, around mobile homes.
On the right hand side when you arrive is the henhouse, well closed to prevent foxes and other waterfowl from feasting on our pretty black-silk hens. A net protects them from birds such as buzzards, hawks or milans, whose flight and daring dives towards the prey lurking on the ground can be observed. A rabbit, a pheasant and guinea pigs cohabit in harmony.
Opposite, on your left, here is the goat and sheep pen. The goat's name is Jo, he is very nice and ready to do anything to eat his hay. They have a little game to climb and love to sit in the sun. Mimi the ewe and her daughter walk among their horned companions. Have you noticed that the iris of the goats and the sheep is rectangular? This gives them a strange look, especially to goats. Some of our animals were given to us because they could no longer be used for breeding, and so they end their days peacefully in our home, to the delight of our little vacationers!
You can always visit the mini-farm, at any time of the day, all year round. In high season, in July and August, Adeline and Alexandre propose to accompany for the feeding of the animals. For this summer, Alexandre has built a round of longe to propose even more nice animations !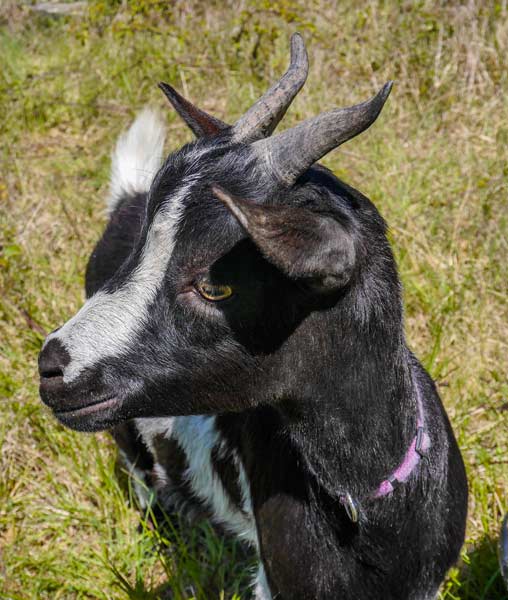 Our other benefits and services